Geospatial Information Pages
Spatial Worlds
http://www.spatialworlds.blogspot.com.au/
Malcolm McInerney, AGTA's most Immediate Past President, has created this blog site as a way to record his ideas for GIS and share insightful thoughts and resources for the teaching community.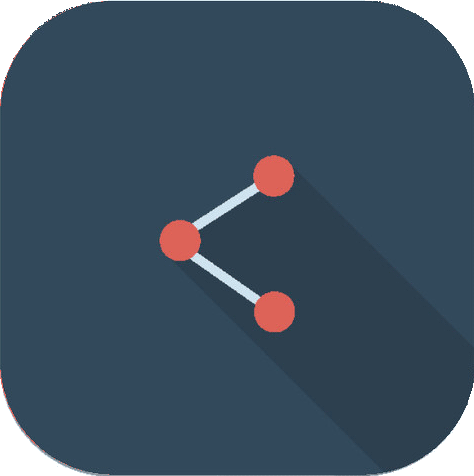 Destination Spatial
http://www.destinationspatial.org/
The Destination Spatial site is a great Australian resource for finding out where spatial technologies can take your students. They can check out tertiary courses in their state and look at the different professions that use spatial technologies in their jobs. Great for those students who are keen on the technologies in the classroom.
The Geospatial Revolution
http://geospatialrevolution.psu.edu/
The Geospatial Revolution website is an ongoing project that aims to highlight the way geospatial technologies are changing the world we live in. There are some fantastic videos that outline the history and relevance of spatial technologies as well as resources for educators and links to other online resources.
Simple Geospatial Tools
National Map of Australia
https://nationalmap.gov.au/
This new resource provides and easy-to-use platform for accessing a wealth of Australian-specific data from human habitation, infrastructure to land cover and use as well as plenty of natural data. You can view the data in 2D or 2.5D and you can even layer contour lines. The tool offers a number of basemaps to help interpret your data. Well worth examining as a tool for you to demonstrate information to students or for them to examine their country in detail.
Ordnance Survey's GIS Zone
http://mapzone.ordnancesurvey.co.uk/mapzone/giszone.html
A wonderful introduction to geospatial. Although older it does contain some useful games, most with excellent tasks attached.
Mapping Life
http://www.mappinglife.org/
A simple search tool that allows you to see where different species can be found on earth. Look for relationships between an animal and the geography around it, different backgrounds can help. Useful across a range of year levels and topics.
Geoscience Australia's Sentinel bushfire mapper
http://sentinel.ga.gov.au/acres/sentinel/index.shtml
Current and past bushfire events across Australia are mapped in the Sentinel tool. Change backgrounds to view different information such as a current satellite image or a 250k topographic map. Click here to go to a classroom activity using this online resource.
USGS Earthquake map
http://earthquake.usgs.gov/earthquakes/map/
This great resource gives you access to a live map of the world's earthquakes. You can filter different earthquakes out by location, intensity or date. Great for Year 7 hazards or Year 8 landforms and landscapes.
Null School Earth
http://earth.nullschool.net/
Incredibily beautiful and very informative, this is a shining example of how to display useful geospatial data in a web browser. On a really simple 3D globe you can overlay wind, ocean, temperature, pressure, rainfall and much more data (hint: click on the word 'earth' in the bottom left corner). And it looks amazing. The data is live and highly recommended.
and for more great links check out this page that was built as part of the Geogspace resource.
Interactive Geospatial Tools
ScribbleMaps
http://www.scribblemaps.com/
This simple mapping tool can be used without a log in. Students can draw simple points, lines and shapes on top of a range of basemaps. Text and images can be added to maps, which can also be saved for later editing.
Google Maps and Google Maps Engine Lite
https://www.google.com.au/maps
Once you are signed into Maps with your free Google Account you can build and save maps. In the search bar, click on 'My Maps' and hit 'Create' to begin. Create maps with your own drawn points, lines or shapes or upload a spreadsheet of data and see it displayed on the map. Our Google Maps Engine Lite for Educators video explains how to use the tool.
Google Tour Builder
https://tourbuilder.withgoogle.com/
Google have made making tours really easy with this tool. You can add places to your tour in the same way you add slides to a powerpoint presentation. You can then enter text, images and video about your places to create a slideshow style tour. You will need a free Google Account to use this tool.
for more great links check out this page that was built as part of the Geogspace resource.
Data Visualisation Tools
Gapminder
http://www.gapminder.org
The Gapminder tool is a fantastic way to view development data about the world over time. You can select from a huge range of variables to explore different characteristics of countries. The video page contains some excellent videos that examine different themes bringing the data to life.
ShowRWorld
http://show.mappingworlds.com/world/
Cartograms showing a wide range of really useful information can be found at this site. Each cartogram adjusts the size of the world's countries to reflect the data. Again, useful across a range of year levels but Year 9 Geographies of interconnections and Year 10 Geographies of human well-being would be most suitable.
and for more great data visualisation links go here.
Advanced Geospatial Tools
QGIS
http://www.qgis.org/
QGIS is a great open source software package that replicates the major GIS software providers' products. Best of all it can be downloaded here for free. Find some videos to help you get started here and you can download an activity we developed for an older version of QGIS here. Look on the homepage for documentation and support.
Geoscience Australia MapConnect
http://www.ga.gov.au/scientific-topics/geographic-information/topographic-maps-data/mapconnect
The free MapConnect service allows you to view and download Geoscience Australia's spatial data for any location across Australia. Major infrastructure, roads and rail, localities, landuse, contours and spot heights, and vegetation cover (and more) can all be downloaded for free.
Natural Earth
http://www.naturalearthdata.com/
Natural Earth is a repository of detailed map bases that cover the globe at different resolutions. There are multiple backgrounds you can choose, download and use with QGIS and other geospatial mapping applications.
and for more great links go here.