The Sentinel Hotspot Mapper from Geoscience Australia has recently undergone a facelift which makes it much more user friendly. The site was covered in our recent Web Roundup but I wanted to show off all of the new features in a dedicated blog post.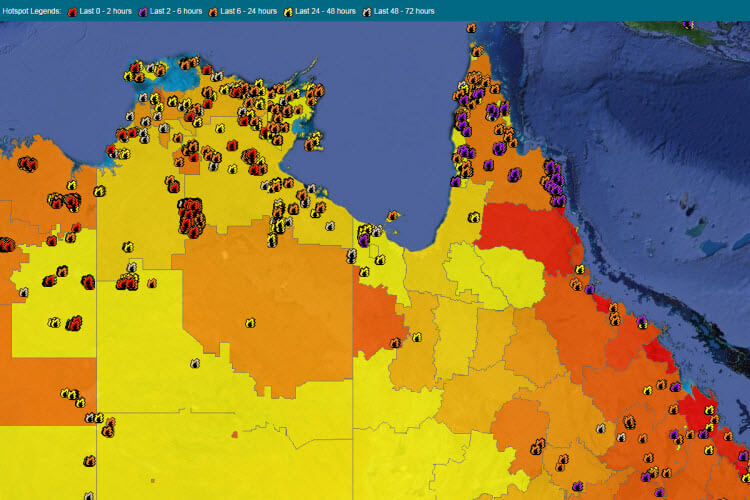 The site itself includes hotspot data from three satellites covering 24 hours of every day. This also includes a repository of hotspot data that goes back to early 2000s and this data can be mapped. The site uses a Google hybrid map (a satellite image with labels) to display the hotspot data and any other data layers selected. Users can select from population data as well as being able to view the value of residential, commercial and industrial land as layers on the map.
There are a range of basemaps including hours old satellite imagery, landcover, topography as well as the data that can be layered on the map. This makes for a versatile tool that can be very useful in the classroom to support students as they learn about bushfires, where they occur, the human risks from bushfires and their potential impacts on our environment and society through the additional data layers provided in the tool.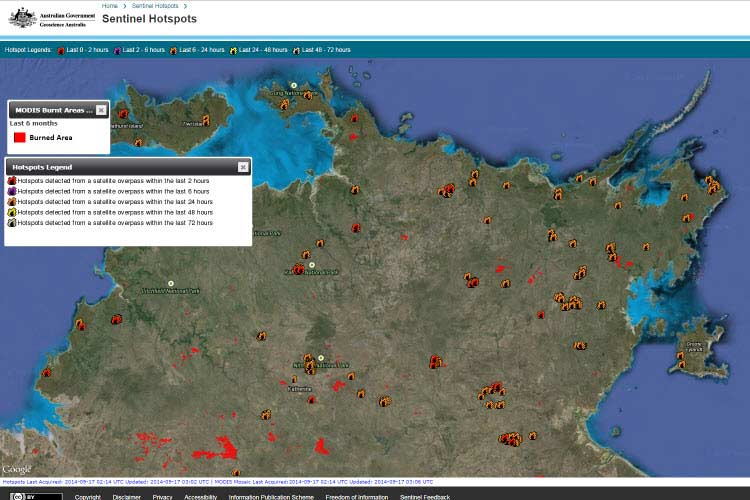 There are of course criticisms, although not many. The only one worth mentioning is that the Sentinel tool no longer supports Bureau of Meteorology layers of data which were useful, especially the live data which was great to examine during a bushfire event or during bushfire season. Teachers could pull up a bushfire-affected region and turn on layers that showed heaps of BoM data from temperature, wind, rainfall, pressure and more. This would be available on the map above each weather station in the region so students could see how the weather changed across the area they were viewing. A sad loss but hopefully only a temporary one.
This tool could be useful Year 5 as there are opportunities to study bushfires there but is probably best used here when directed by the teacher through the data projector. Students right through secondary school will be more than capable of using Sentinel as the tools are fresh and replicate many other websites.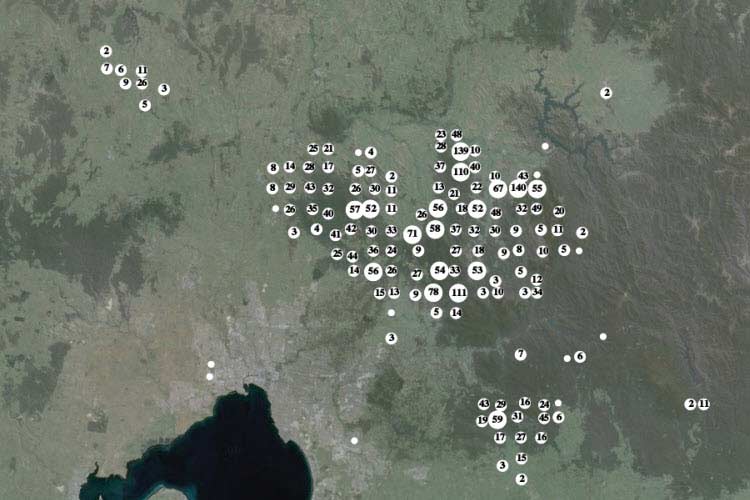 Here is a link to a classroom resource I used to recommend to teachers, however the tools have changed and may not always match the instructions. I will leave it here as inspiration while I update!